What to Do in a Motorcycle Accident
What to Do in a Motorcycle Accident
Hopefully, you never end up in a motorcycle accident, but you should prepare since accidents are more likely on motorcycles. As a motorcycle rider, you understand that you are less protected than drivers of passenger vehicles, increasing the likelihood of death and injury. The key is to be the safest motorcyclist on the road that you can be. It doesn't take much to ruin your chance at a claim for your injuries and property damage, leaving you on the hook for sums of money that usually result in bankruptcy. Worse, criminal charges can result in at-fault accidents, depending on the circumstances.
What to Do
When in a motorcycle accident, the most crucial thing is to handle your healthcare correctly every step, from speaking to your doctor to any representatives from your health insurance company.
Only discuss property damage: When you speak to your insurance adjuster, only discuss property damage related to your claim.
Contact an attorney: Contact an attorney such as motorcycle accident attorney Orange County when mistreated by insurance companies or asked to sign documents that might affect your rights. Examples of unfair treatment include: the insurance company not returning calls, not inspecting your motorcycle, failing to pay for restoring your property, or for all medical bills.
Keep track of all medical bills: Keep receipts and bills for all accident-related expenses, from transportation to and from facilities to drugs, physical therapy, nursing, household expenses, hospitals, ambulance transportation, doctors, and more.
Detail everything with your doctor: Tell them every detail about your injury, leave nothing out. Incomplete medical records can negatively affect the outcome of your case.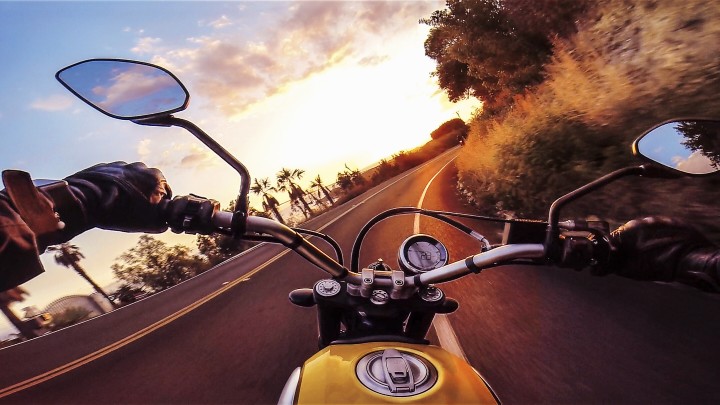 What Not to Do
When you get in a motorcycle accident, never divulge any details of what happened. You will need to speak to the responding officer, however, and it is, of course, a crime to leave the accident scene. Do not let the emotion and pressure of the moment allow you to slip into saying something you shouldn't. If in doubt, contact a lawyer immediately.
Admit Fault: Never admit fault to the responding officer or anyone else. The officer can determine fault and issue tickets for offenses like moving violations, but this is not final and does not mean you need to admit fault. Even if the officer determines fault, this does not mean you will be held liable in a lawsuit.
Share Accident or Injury Details: Don't share these details with anyone except your doctor and insurance claims adjuster. Always limit your adjuster details to property damage only. Your doctor needs to know everything to treat you properly and has no reason to work against you. However, your motorcycle insurance company will take every opportunity to undermine your chance at a claim. 
Sign Anything: Never sign anything without consulting a lawyer first. Quick settlements and General Release forms sign away your rights to future compensation.
Recorded Statement: Never give a recorded statement to anyone. Anything on the record can and will be used against you by your insurance company.
It's natural to share details of your accident, particularly during the moment's shock. Without a lawyer by your side, you could receive a much smaller settlement than you deserve, or worse, end up on the hook for the entire accident if the case's outcome turns against you. Still, you can stay protected with a little restraint and legal representation.
Contact Motorcycle Advocates for a free consultation today at (844) CYCLE 44.