Pasadena Motorcycle Accident Attorney
Motorcycle Advocates has been the Pasadena motorcycle accident attorney resource for years!
#1 Motorcycle Accident
Attorney In Pasadena
---
We will immediately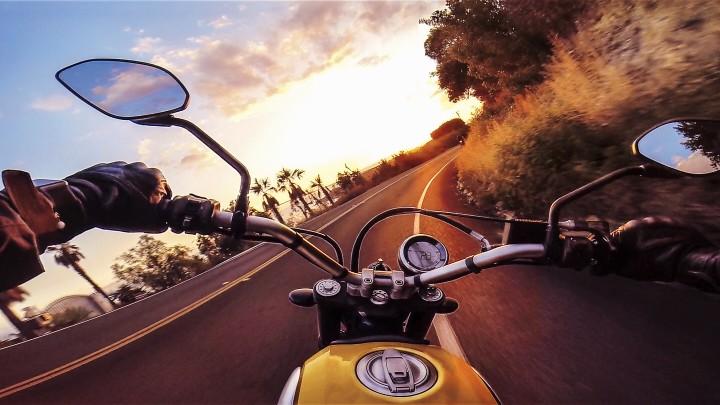 Answer any questions you have regarding your case
Determine your maximum compensation
Take charge of communication with insurance companies
Locate witnesses
Investigate the scene
Conduct research on your accident
Protect your best interests and rights
---
Don't wait. Call Today!
(844) 292-5344
Pasadena Motorcycle Accident Attorney
Motorcycle Accident Attorney Pasadena
Motorcycle accidents can often result in very catastrophic injuries, many of which can be life-threatening. If you were recently injured in a motorcycle accident, then you likely understand how serious the outcomes can be.
Here at Motorcycle Advocates, we also understand how serious these outcomes can be.
Motorcycle Advocates has a team of experienced motorcycle accident attorneys that are advocates for motorcycle safety. We understand the right of motorcyclists and have their interests in mind. When it comes to holding insurance companies and negligent parties accountable for their actions, we've seen success all over the board.
After getting in a serious motorcycle accident, it is important that you get the proper medical care and financial support that you deserve, which can help support you throughout the recovery process. The team of personal injury attorneys here at Motorcycle Advocates is ready to help.
If you were recently in a motorcycle accident in Pasadena or the general Southern California region, we might be able to get you the financial compensation you deserve for your case.
Start by arranging a free and confidential consultation with one of our Pasadena motorcycle accident today. 
What Makes Motorcycle Accidents Different From Car Accidents
There are many similarities between motorcycle accidents and regular motor vehicle accidents. California's comparative negligence laws take the similarities and differences into account. A defendant who is at fault, which is most often another driver on the road, will often be held legally liable for the losses of the accident victim.
In regular motor vehicle and motorcycle collisions, plaintiffs often need legal representation in place, as they can help conduct complete investigations and identify all of the parties that were at fault. They can also calculate losses based on the evidence collected and speak with insurance companies to retrieve the maximum amount of compensation for the victim.2
Of course, there are a few differences between motorcycle and car accidents that are important to understand as well. One of the most notable differences is the fact that motorcyclists are usually more likely to suffer injuries that are quite severe.
Motorcyclists often face false and unjust biases from insurance companies. There are so many instances where insurance companies try to use negative stereotypes about motorcyclists to shift blame onto them. However, it is often the case that motorcyclists are the most aware and cautious motorists on the road.
In many cases, the causes of motorcycle accidents are quite unique. Motorcycle wrecks often happen because of other negligent drivers who don't notice the presence of a motorcycle on the road.
Motorcycle Accident Claims Complicated By Comparative Fault
It is important to understand that California uses a comparative fault standard when it comes to most personal injury cases. When it comes to motorcycle accidents, multiple parties can share fault.
In shared liability cases, each party will get assigned a specific percentage of the fault.
Injured victims often have the ability to pursue multiple defendants after motorcycle accidents. Of course, there are also cases in that insurance companies try to place fault back on the plaintiffs. If an insurance company is able to turn that fault back around successfully, the amount of financial compensation that goes to the victim will be reduced.
For example, let's say that the court found you were 25% at fault for your motorcycle accident. In that case, your compensation would get a 25% reduction. To get protection from unfair blame in these cases, it is crucial that you work with the right motorcycle Pasadena motorcycle accident.
Pasadena Motorcycle Accident Attorney
How To Prove Fault In A Motorcycle Accident In Pasadena
The state of California is a fault-based accident state. If you want to hold someone else responsible for your motorcycle wreck in Pasadena, you have to prove that the other party was responsible for the accident. When trying to prove fault or negligence, there are four requirements you must consider, including:
Causation
Duty of Care
Breach of Duty
Damages
Essentially, proving that another driver was at fault means that the defendant acted in a way that was careless or reckless. As a result, they caused harm to the other party (you).
Trying to establish fault in many motorcycle cases can be an uphill battle. To back their legal claim up, plaintiffs need a case that has strong supporting evidence. This is why it is crucial for motorcycle accident victims to put the evidence together to prove fault after their accident.
One of the best ways to determine if negligence was involved in your motorcycle accident is to get in contact with a lawyer at Motorcycle Advocates here in Pasadena. We can give you a free case evaluation without any fees or obligations to worry about.
With that in mind, there are also a few clear indications that negligence was involved in your accident. Some of these are potentially the fault of another driver. Some of these include:
The driver was issued a ticket post-accident
The driver was arrested after the accident
The driver apologized for the crash
It is important to keep in mind that the negligence of other drivers is only a single form of negligence that could be the potential cause of motorcycle accidents. An experienced Pasadena attorney will be able to tell you if any other parties were involved and in what ways. 
Knowing all of the parties that had a hand in negligence is crucial to getting the compensation that you deserve.
How To Choose The Right Personal Injury Lawyer For My Pasadena Motorcycle Accident Case
We understand that choosing an attorney can be an extremely personal process. In a way, choosing your personal injury lawyer is very similar to choosing your doctor or dentist. It's important to us that you feel comfortable sharing any details that you might deem personal.
Of course, you must also be sure that the legal representative you are working with has your best interests in mind and will be your strongest advocate and ally throughout the case and throughout your recovery process.
How Soon Should I File A Case After My Motorcycle Accident In Pasadena?
One crucial piece of information to keep in mind is that California has a statute of limitations for motorcycle accident victims, which is two years. Essentially, you have two years from the date of the crash to file a case if you want to receive financial compensation.
What Kind of Compensation Can I Expect From My Motorcycle Accident Case?
The kind of compensation that you can expect truly depends on several different factors. You have to think about what kinds of injuries you sustained, how much the damaged property was worth, and the nature of the negligence that was the cause of the accident.
To get a better idea of the kind of compensation you are owed, it is best to speak with an experienced motorcycle Pasadena motorcycle accident. However, for some general guidelines on what you can expect, motorcycle accident cases often lead to much higher compensation amounts when:
A motorcyclist sustained very severe injuries (accident)
A motorcycle was damaged extensively. (accident)
The injuries will prevent that person from earning income (accident)
The parties that were negligent had a history of negligence that contributed to traffic accidents. (accident)
The injuries from a motorcycle accident can range from bruises and minor cuts to severe brain and spinal cord injuries. In any case, there are usually significant expenses as a result of a motorcycle crash.
With a proper motorcycle accident lawyer, you can determine how much your claim is worth. In many cases, your Pasadena attorney might advise you on seeking compensation for a few different kinds of damages, including:
Motorcycle damage (accident)
Medical bills and expenses (accident)
Future healthcare costs (accident)
Wages lost because of your inability to work (accident)
Pain and suffering (accident)
Reduced quality of life (accident)
Wrongful death (accident)
Should I Just Accept The Settlement That My Insurer Offered Me For My Motorcycle Accident And Move On?
Don't simply accept the settlement from your insurance company before speaking with a Pasadena motorcycle accident attorney. You want to make sure that the settlement they are offering you is adequate. Remember, insurance companies can make more money the less they have to pay out. They don't necessarily have your best interests in mind.
In many cases, we've seen insurance providers make lowball offers to victims of motorcycle accidents, hoping that they are simply desperate for a good payout or they aren't aware of their rights and the injuries they are suffering are too much to wait on.
A proper motorcycle Pasadena motorcycle accident can help you determine what an adequate offer looks like so that you can turn down offers that are inadequate. In doing so, you can obtain the full compensation amount that you are entitled to. 
Why Should I Hire An Attorney From Motorcycle Advocates To Help Me With My Case?
If you are serious about having a successful case and maximizing your compensation to aid in your physical, mental, and financial recovery, then working with an attorney that has experience in these types of cases is crucial. They will help you oversee your case and get you the compensation that you deserve.
There is the compensation you might be owed that you weren't even aware of. With a proper attorney on your side, you can make sure that your rights are protected and justice is served following your motorcycle accident.
Facing Motorcyclist Stereotypes
As a biker, you're probably aware that there are many negative biker stereotypes. It is often the case that people believe bikers are careless and reckless, often failing to abide by the traffic laws put in place by the state.
Of course, you know that that is certainly not the case. However, these kinds of biases can, unfortunately, affect your compensation claim.
Insurance companies will often try to paint unfair pictures of bikers, using them as evidence to hold you accountable for your accident, even if it was clearly not your fault. You might receive a lot less compensation if you hold the blame for the accident. In that case, the insurance company wins by keeping your money.
With a Pasadena motorcycle accident attorney from Motorcycle Advocates, you can fight back against tactics like these used by insurance companies.
What To Do After a Motorcycle Accident In Pasadena, California
After getting involved in a motorcycle accident in Pasadena, California, there are a few steps you should take:
Seek Medical Attention – Get treatment as soon as possible after your accident. Everything else in this situation is secondary to proper treatment, even if you don't believe you are showing symptoms.
Call the Police – Report your accident to the police for records, even if you believe it is not very severe.
Gather Evidence At The Scene – Make sure to collect as much evidence from the scene as you can. Consider taking photos and videos of the scene with your cellphone and get the contact details of any witnesses that were in the vicinity at the time.
Get In Touch With An Attorney – After a serious motorcycle accident, it is important that you seek professional legal advice from an experienced attorney. You shouldn't have to go through this uphill battle by yourself. With the right representation, you can ensure that your rights will be protected in full throughout each stage of the process.
Speak With An Experienced Motorcycle Attorney Today
Here at Motorcycle Advocates, we don't take motorcycle accidents lightly. When it comes to making claims for your compensation, you shouldn't take them lightly either. As you try and pursue your rightful compensation, you will likely face significant resistance from multiple parties, including the at-fault parties and the insurance companies.
If you want to increase your chances of getting the compensation you deserve after your motorcycle accident in Pasadena, make sure to get in touch with us here at our office in Pasadena. Motorcycle Advocates offers a free, no-obligation consultation that you can use to get a better idea of the kind of compensation you deserve or are entitled to after your accident.